sevda
30/03/2019
If I could, I would go to the future that Doc and Marty McFly visited, and bring back all of the cool stuff. Like the hoverboard, the self-lacing shoes, and all of the rest. Nike has already had a few versions of those cool Back To The Future kicks in fact, but if you were looking for a unique and softer version for use around the house, you might want to check out the soft knitted slipper version of the famous Back To the Future shoes.



These Back To The Future Knitted Slippers look exactly like the shoes from the movie, except much softer since they are knitted. They are Back To The Future Booties if you will. These unique slippers will keep you warm no matter what time period you find yourself in, while also keeping that awesome future style.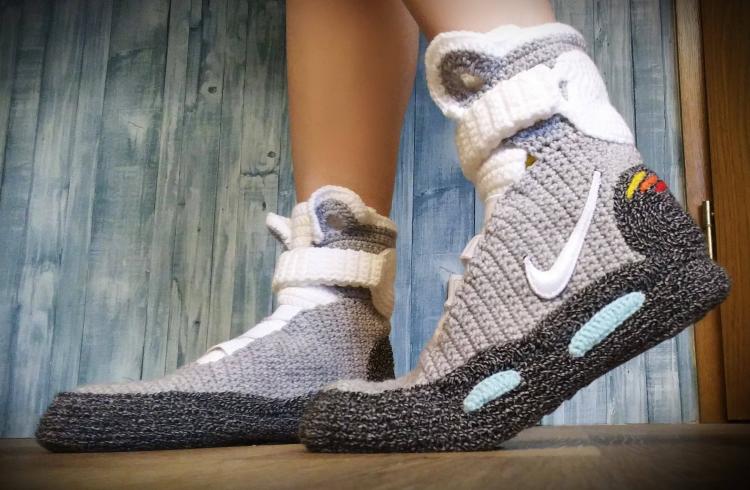 Get a pair for yourself or for your kids. Or both. The seller makes both adults and kids sizes. Back To The Future? More like Back To warm and toasty feet. I don't care if you are a Marty, a Doc or a Biff, these are a must have item for any Back To the Future fan to wear around the house in the winter. You could also use them to cosplay a cool BTTF costume because you won't find more comfy "shoes.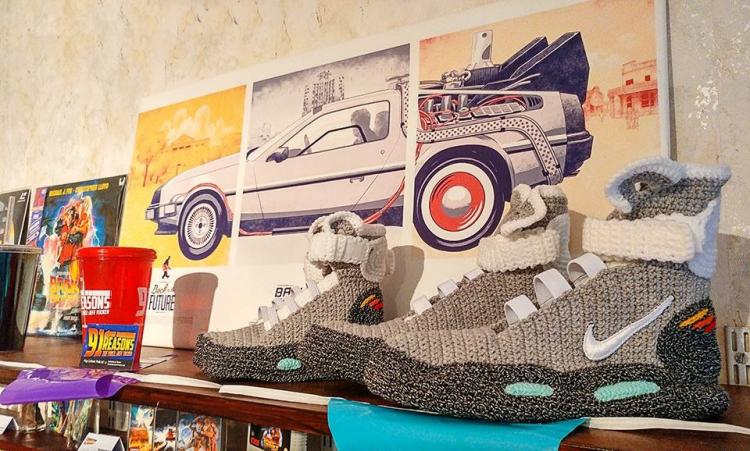 Although these Back To The Future Nike shoe knitted slippers do not self-lace like in the movie, they will make your feet that much more awesome while wearing them around the house. Plus, these geeky slippers will be an instant conversation starter for anyone who sees you wearing them.